The Independent artist/small label problem?
You are producing your own or your client's song, and you feel that it has to have some nice lead guitar in there somewhere, or just some slight guitar touches. Especially if you are producing a rock, rock-ish song, or whatever genre that uses more "real" instruments. 
The problem is you might not play guitar at recording level, and your guitar player friends that are pros are always busy. It might be weeks before they deliver something, plus you can't really tell a friend that is recording for free that you don't like his take! Just thinking that he has to do that again from scratch or that he might feel bad will leave you with two choices.
     Leave the guitar out or mix the regrettable guitar in and always think it might have been done better.
     Remote session guitarist or online session guitarist now can help you get the guitar tracks                                                      you need at a price you can afford!
How about hiring a session guitar player in a local studio? – Well, you could!
But depending on where you live, the studio time + guitar player fee might cost some hundreds of dollars. It's going to sound great, but it will cost a lot, and you will not have room for more revision after the studio hour is finished; also, you can forget the Dry DI of the guitars in most cases.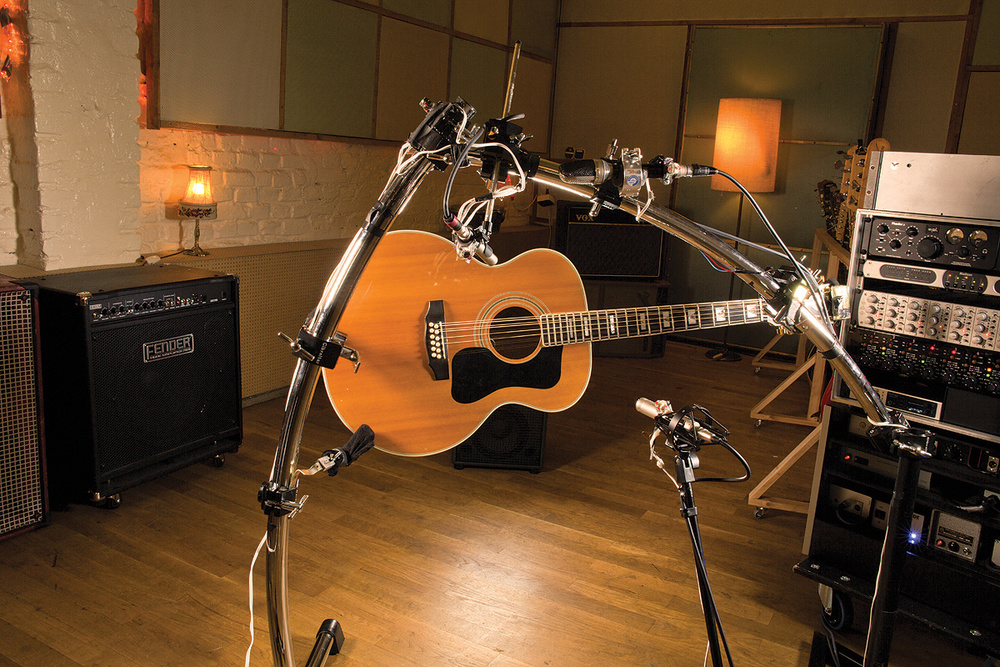 So how does an online session guitarist help?
First of all, I want to state some facts that assure you that remote session players offer the same quality recording and attention to detail that local studio musician – the only difference is that you are present in a local studio and applying some "gentle" pressure on the guitarist while he is trying to figure out the best parts for your song while counting the clock on studio time.
  Online session guitarists have the same gear, same skills, same feel for the music and plus the thing        that sets all apart – remote guitar player have more time and focus to work on your song!
Believe me; you don't know how many records were published, not full or with half-perfect takes due to studio time ticking away.
A great example is the legendary track "surfing with the alien" by the great Joe Satriani – in his latest interview with Rick Beato, he said he had two guys pointing at the clock when recording that track. After a hundred tracks, he lucked out on the last one right when they were about to kick him out of the studio.
You can notice he said that the guitar on that take constantly went slightly out of tune, and he could not stop tuning it due to time issues. So you could guess Joe couldn't do anything about it.
Why hire an Online Session Guitarist?
Of course, being in a studio has many advantages, like having a producer there guiding the guitar player or control all the time over the tone – But all these advantages are redesigned in the remote session work business model by having more revision and constant chatting.
Remote session musicians cost less.
You save expensive studio time.
The quality is the same as in a live studio recording situation
Less pressure on the musicians
Remote musicians deliver more tracks and offer more revisions
You have more alternatives to choosing the right remote session player
CHECK OUT – 6 Reasons To Hire Remote Session Musicians
Most Importantly, the costs are much lower for hiring remote musicians since they don't physically travel with their gear and can schedule any time they need, not to mention studio costs if you don't have your own.
If you want to find a good remote session musician, be also guided by prices – a good one will have an average/above-average rate for tracks since the quality and level of detail add the costs.
Even if a remote player charges double that another less good remote player – it will still be half of what you would have paid forthe same player in a studio situation.

Reviews are gold for remote musicians. Like any freelancer that is a professional, they will give their best and offer many alternatives for you just to have the reviews going.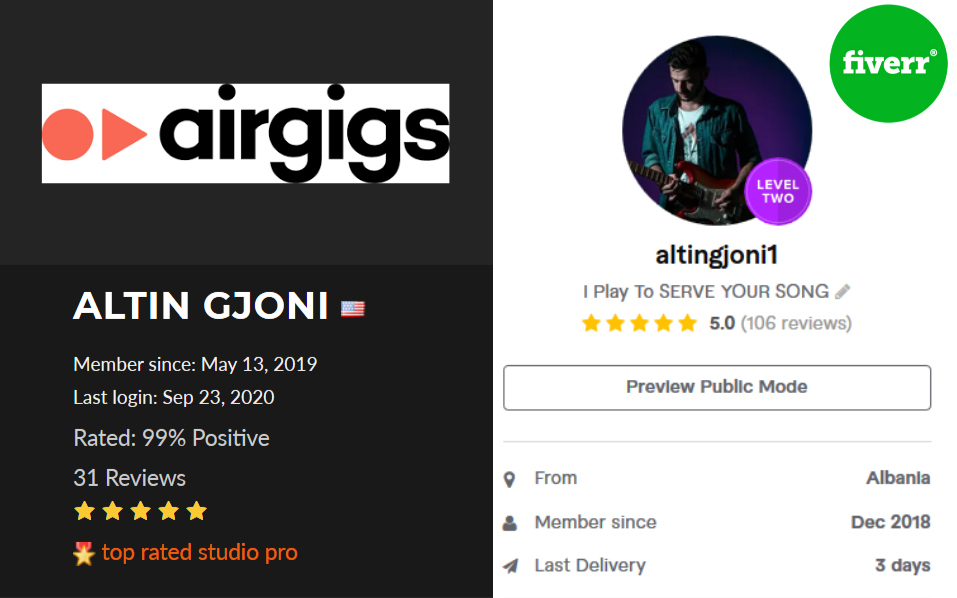 Who Hires Remote Studio Musicians?
Being a remote player for years now, I know my customers' main concerns, which are mostly connected to who they are! Most of them are Independent Artists & Small/medium Producers/Labelsthat do produce quality music but navigate around different ways to do it, like every musician that doesn't have a lot of money to spend on it – since most of the time, it's not monetized.
To Recap –  Why is a remote studio guitarist safe in quality and delivery?
1-Reviews are gold and remote musicians work hard for them
2-You get many revisions since it's cost-effective
3- Leave time for the musicians to be creative
4-There is almost always a Money Back Policy
5-   You almost always get a FREE consultation before starting the order.
Personally, I've chosen to offer my services remotely since I do feel way more comfortable developing ideas for songs in my own studio, my gear, my small safe heaven.
I Can Offer a FREE CONSULTING on Your Song HERE
Of course, I do enjoy the thrill of being in front of a producer, an artist, or a crowd – but after years of testing out what works back and hearing my own playing, I can say for sure that I have written the best solos and tracks in general where I had more time to work on them and could the sit at night playing around with them before hitting that record button.
Check out if you are curious about My Full Story of how I started recording guitars remotely also if you are up for some guitar tracks, I have plenty of them for you! I don't mind you contacting me just to consult on your song or musical chat.
Need Some Good Old Guitar Tracks? Check out My Demo Tracks and Videos
Leaving my Instagram, Twitter & YouTube accounts for those who want to check out my daily work as a working musician.
If you enjoyed the article and want to leave me a Tip to support my music you can just Buy Me a Coffee.