Quick Answer: A online session guitarist costs from 80$-250$ to hire depending on the number of tracks, length, and complexity of the song you want to record.
After being so bold on this one let me be my usual self and elaborate a bit more on how to get the most value out of your money when hiring an online session guitarist. Well ofc, if you want to hire someone in the league of Tom Bukovac or Larry Carlton get ready to burst the bank. In this article, I will discuss the prices of not famous but very skilled online session guitarists.
Where to hire a session guitarist online?
The platform or method you use to hire a session guitarist usually dictates the price and quality of the service. My personal suggestion would be that whichever site you use try contact the guitarist before ordering and show him/her (we are mostly guys I know!) the demo and references of what you are expecting from him/her
1- Online Market Places
The most popular ones as you may already know are Fiverr, Airgigs, soundbetter, etc. The advantage is that you get to "compare" virtually thousands of guitar players to hire online and see some of their work. Also, the payment methods are generally highly secure. The cost would depend on the website mostly
On Fiverr you can get cheap alternatives but to have good quality you should hire the best sellers which would charge 60$ – 80$ for standard song guitar tracks and 80$ -100$+ for complex guitar tracks.  There are also alternatives like 20 seconds guitar solos for 20$ -30$
Airgigs is more specific for studio musicians and generally offers better quality with guitar tracks for a full song starting from 75$ and going up to 200-300 for more famous Nashville, UK, or LA Session Guitar Players.
Soundbetter falls under the same category as Air gigs for price-quality   
2- Social Media
The procedure is very easy. If you are a music freak you probably have hundreds of videos of musicians playing cool stuff on your Instagram Feed.
Try to search for relevant hashtags #sessionmusician #recordingguitar etc. to find plenty of great session guitar players offering their service online. The price would range similar to what we discussed previously
Check out My Instagram Page for an example of a working musician's social profile.
3- Google Search/Personal Websites
You already are reading this on a session guitar player website so I won't get along with this. The greatest advantage in hiring from a website is that you save up the taxes and avoid regulations and limitations of online marketplaces.
Also on the musician side, we are much more inclined to be more dedicated where we have direct contact with our client, rather than just another order on fiver. The payment also can be arranged through pay pal, Payoneer, or any other service – so that is also fixed.
The cost of hiring through a website is much more depending on the individual's skills level and experience + fame and is very negotiable.
The low/average cost would be at least 75$-100$ for a full song with 2-3 guitar tracks – rhythm guitar and short solo.  For a more complex project like for example long and complex arrangement 120$-150$ per song Is normal considering the long hours put into the song.
RELATED: 6 reasons to hire remote session musicians
What services do you get from online session guitarists?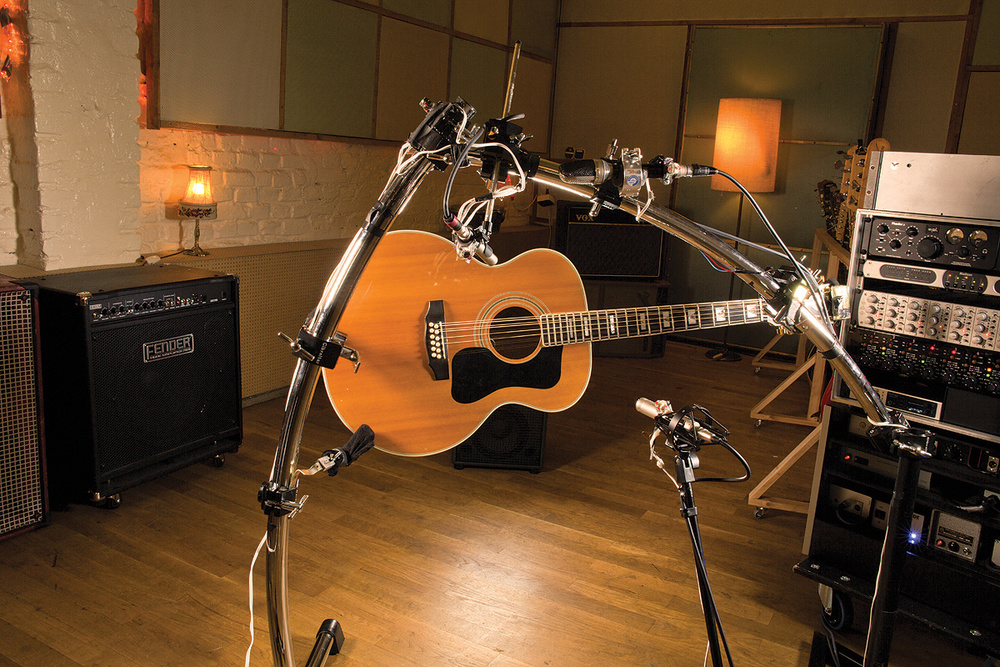 The services of a session guitarist include multiple services which I will try to explain here. Other than the typical rhythm guitar and solo for the song extra service might include
DRY files, meaning the DI of the recorded guitars along with the WET tracks. Most guitar players include this on price but some charge extra for it.
Mixed tracks – when you ask for multiple guitars or a guitar arrangement guitar players might send the wet tracks to you properly mixed which each other or with the song.
Acoustic/Electric or both – Asking for both of them in a song would normally be considered an extra service since the process is completely different for recording them.
Making acoustic or rock versions of songs – The service would include for example having a U2 song and asking for an acoustic backing track on which you can sing over.
Guitar Loops or Guitar loop packs to which you can ask the right of usage or right of selling.
Guitar-centered soundtracks – here you pay for the writing, recording, and rights of the song.
In my case, I offer full acoustic versions of songs with the singer of my band and also producing guitar-centered songs.
Remember that the best way to have the best value for your price is to contact first and then explain all you can in detail and be as specific as you can. Ask what you need but do trust the session musician's judgment and style in adding parts and arranging guitars. Sometimes you have to play the parts to understand if they fit or not!
Try to avoid unnecessary revisions by being clear and sending references cause they do normally cost extra and take time to finish.
What instruction should you send to online session musicians?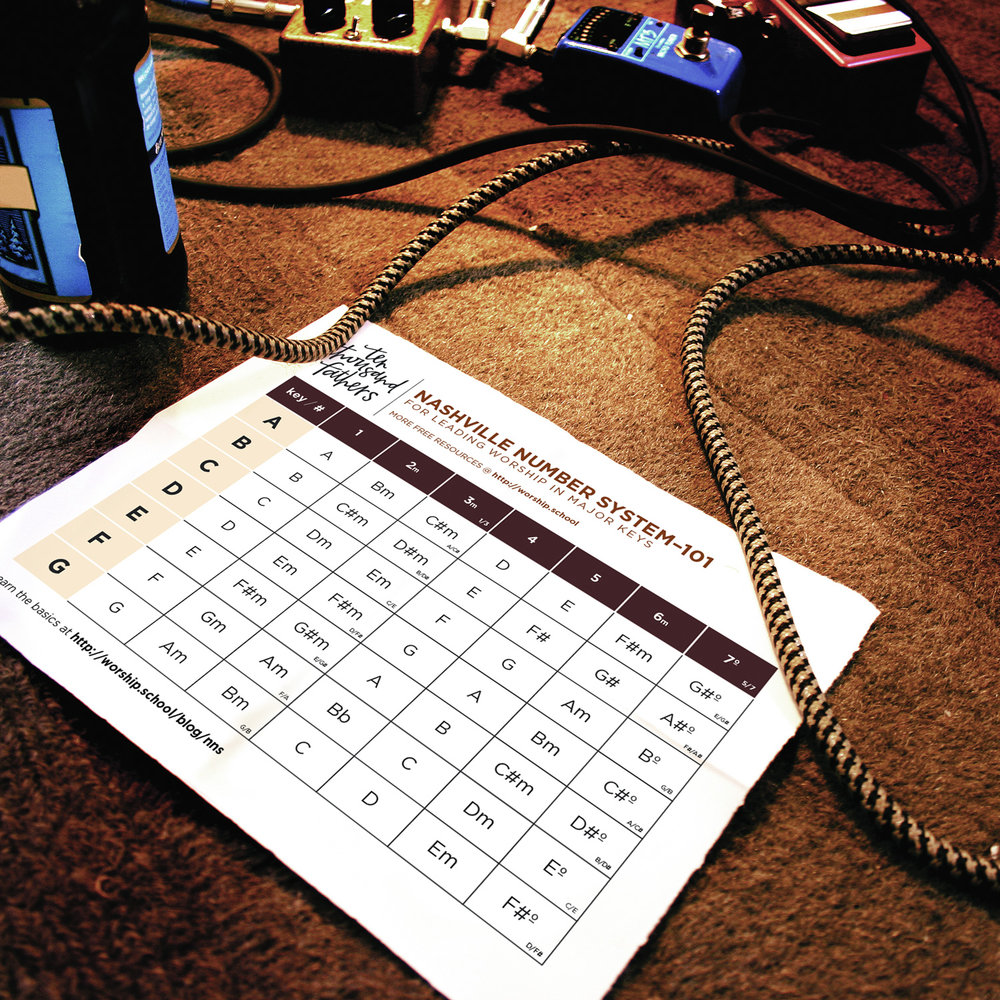 You should first of all text them and know a bit more about their style and thought on your project. I do offer a FREE CONSULTING on your project if you would be interested in adding guitar tracks to your songs. You should always send:
Reference tracks/artists if you have any
The chord chart and lyrics (very important!)
BPM of the song
Explain how much creative freedom you would like on the track
Reference on the tones used and the general mood
How many guitar tracks do you need (only if you know what you need for the mix) otherwise you can leave it up to them to decide
Specify if you need double tracking or not
One point of this all that many find controversial is to send the lyrics to the musician. Many session musicians might totally ignore the lyrics but I am not one of them. Personally, I like to go through the lyrics and know what the story is, that helps a lot in feeling the song and getting in "the zone" to write the appropriate music for it.
Final Words
Be smart when investing in guitar tracks and finding the right session players. Remember that buying cheap means buying twice.
Have a look at my work and also contact me if you wish to discuss further your project and apply in a real-life situation the advice from the article above
If you want to support me there are multiple ways to do it. The easiest one is to just give me a follow on Instagram or Twitter.  
If you enjoyed the article and want to leave me a Tip for supporting my music you can just Buy Me a Coffee.