You just started your way to becoming a remote session musician but know little about how to actually find remote recording clients? – I have been there too, and luckily for you, I'll share some tips I learned along the way on how to find remote recording clients faster.
–          Start out by building your remote recording client persona
Who is your remote recording client? Who do you think will hire you? Is it a composer that wants to track the instruments for a film score, or is it a hip hop producer that needs some guitar loops?
The main factors dictating this are what kind of musician and instrument you play. Classical musicians have a more "specialized" function nowadays. In contrast, modern musicians like guitarists tend to have a broader spectrum of clients hiring them.
–           Learn who hires remote session players
Independent artists – In today's recording industry, getting a record deal that will give you enough money to rent a studio and pro session player is almost impossible. Independent musicians of all genres are and will be your primary clients.
Producers – The role of the producer has drastically changed from being a musical director to a writer/arranger and mixer. Producers might not typically have large budgets but do offer regular work if you offer good value.
Amateurs/music lovers with a day job – Might sound unusual, but the clients who pay the most are usually non-professional musicians with high-paying day jobs or other types of income. Imagine a doctor or business owner that wants to have his college days' song finished.  
Even if the music has quality issues, you usually have more creative freedom and get probably 2x the payment for the same type of work as the other two groups.
RELATED: How much does it cost to hire a remote session guitarist
–          Build up your online session musician reputation
Build your YouTube channel
Upload covers, original music, lesson, etc. Whatever you feel like uploading that is of professional quality in recording, mixing, performance, and general value – go for it! YouTube is a standard go-to place for anything music-related. And to demonstrate the importance of it while also making your day, I'll be sharing Tom Bukovac's channel – Nashville's top session guitarist. You will thank me even if the only thing you learned from the Article was old Uncle Larry's channel
Post consistently on your Instagram
You can post your session work, share the songs you have played, play technically difficult covers regularly, and give insights from your daily life as a remote session musician. Your client, especially millennials, tend to check you on social media before anything else. If you give a "good vibe" while showing confidence and professionalism in your posts, then it's more likely that you will be hired.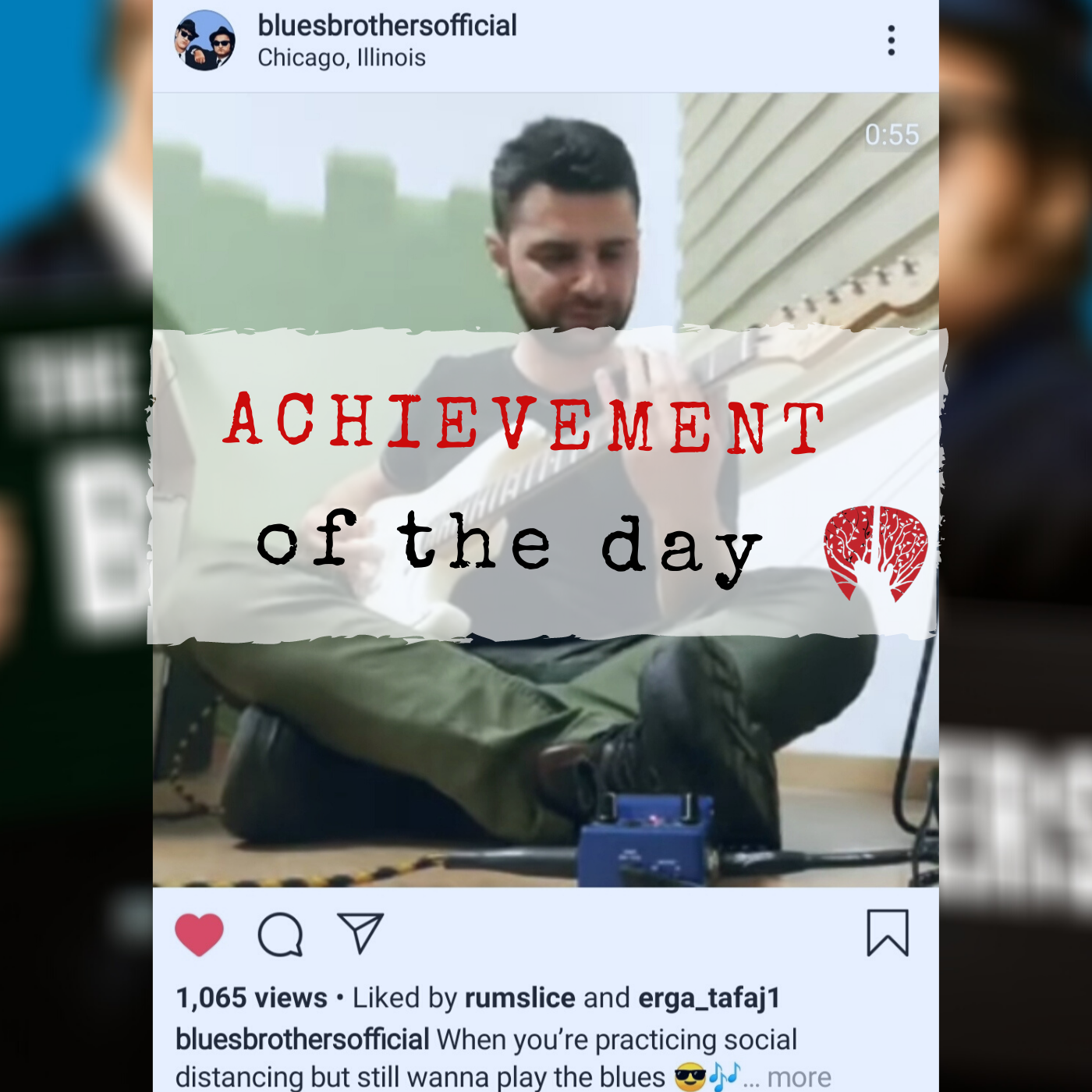 You don't have to be a YouTuber – but you need to start posting videos and making a name for yourself online. I can be in the form of tutorials, covers, original music, etc. Start with what you have and improve it.
–          Build an awesome profile in online musician marketplaces
Best for starting. Generally, you won't earn much in the first months, but once you have built regular clients, you can start earning a minimum of 500$-600$ per month.
Here is where the pros are. Prices are higher, and projects are generally better – but the competition is higher too. Be very careful to be as professional as possible in building your profile.
Like Air G gigs, you will get higher payments and lots of competition here. The main thing that separates boys from men here is your existing credits. With the right approach, however, you can succeed in having regular work and 2-3 "big" budget projects per month.
Not usually recommended for musicians, but you get some nice offers, especially for creating business-oriented content such as music for videos, ads, podcasts, and quite a lot of audio editing work.
Other platforms are worth checking out, but the idea is generally the same regarding building the profile and finding work.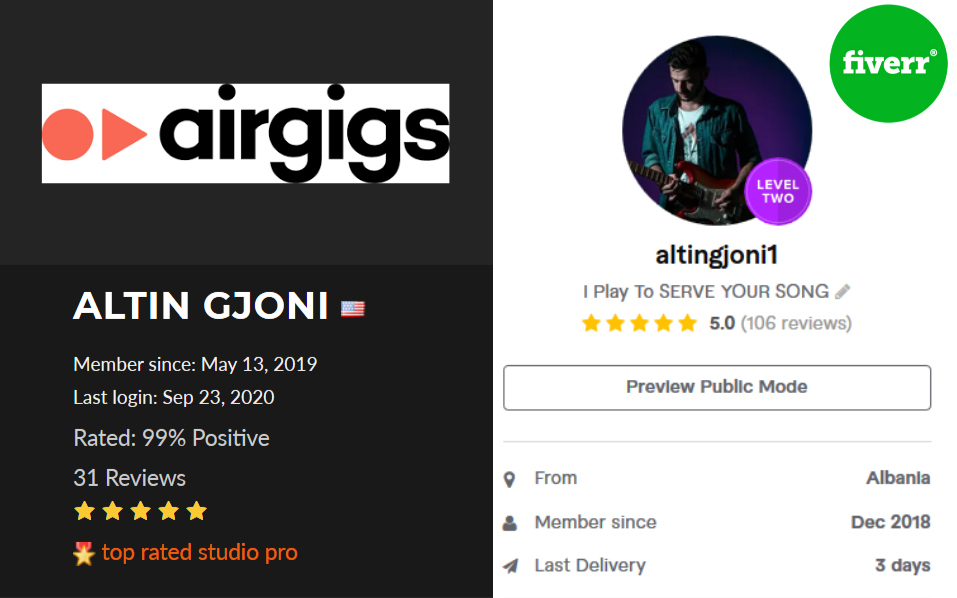 –          Acquire some necessary digital skills
If you don't have anyone else to do it for you, then you should learn to
Film and edit videos
Mix your own covers and demos
Write a great proposal
Write the content on your profiles, website
Understand social media in depth and in detail
Have some design skills like designing posts with Canva
Learn about YouTube SEO
Dropbox, Google Drive and other file-sharing platforms
You can find tutorials everywhere on the internet, and with time and experimentation, you can learn all there is to know.
If you need additional help, I can help out – I am also a creative director at my own digital agency and have helped many artists and brands with their digital marketing efforts.
Who's better than a musician with a marketing degree to help other musicians with their marketing?
RELATED: How to be a musician with a day job?
–          Learn how to type a great proposal on a project
Finding remote recording clients depends a lot on how you make your first approach to them. Learning to write a great proposal is one of the most important skills you need to make it as a remote session player.
In all online workplaces, the principle is the same for beginners- It's very rare for clients to find you at first; you should be the one sending tons of proposals to offers posted by clients.
All proposals should follow almost the same structure but be personalized for different offers. It's tiring but necessary!
RELATED: 6 Reasons to hire remote session musicians 
You can learn this skill from many places, but keep in mind the following principles.
Point out what you would add to the song in your proposal.
Make bullet points of your strong points and keep it short
Use references from famous songs and musicians
Link to your website/channel
Do not insist on the quality of your gear unless you should
–          Build your remote session musician website
You don't necessarily need to bring organic traffic from google to your site. Use it as a portfolio that you attach to your proposals. You can show all the details you skipped, plus show off your credits and work.
If you want to learn how to do it and what to include on your website, check out my article on HOW TO Build a Musicians Website for all the basics you need.
The recording industry is shifting online at an accelerated pace, and the time may come when even working musicians will have a mandatory website of their own. Act fast and have some traffic before that time comes.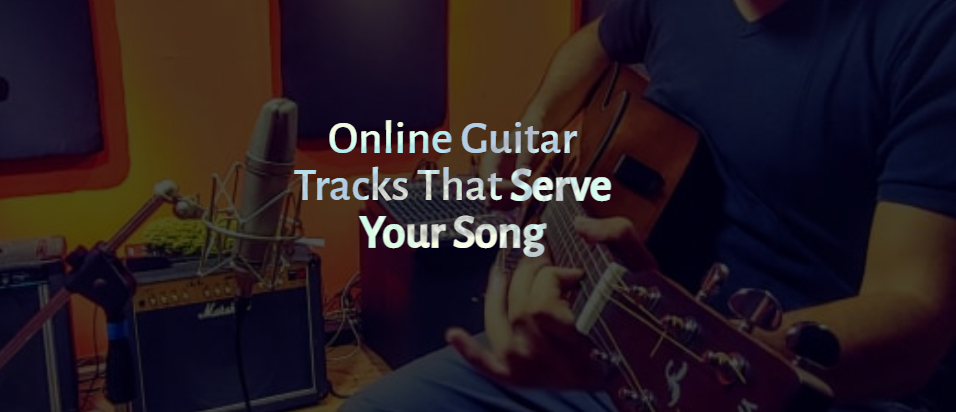 Final tips on how to get remote recording clients
On average, you will only have a response in 1 from 20 applications you make or offers you sent, and from them, you might close 1 in 5 deals. So the odds are way against you – but there are odds!
I encourage you to start applying the above tips and also check out MY STORY on how I have become a remote session guitarist.